Founder's Message
From the founder desk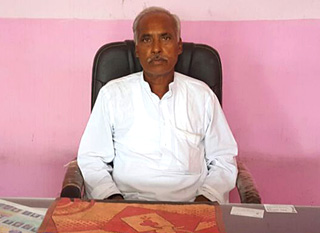 R.S.S Global Academy was headed under the society Raj Singh Shishodia Shiksha Samiti, a `not for profit` society established by Raj Singh Shishodia in the year 2005,the society was set up with aim of providing quality education to the students from rural areas to make the student capable enough to work for the progess of the society.
Shri Raj Singh Shishodia belonged to a rural Rajput zameendar family,a great academician,formerly lecturer in english and later on principal in VRSB Inter college Kalaunde.He had word for the upliftment of the educational system and provide as a motivator to all,especially to rural and poor students.It is his dream to provide a quality education to the students of rural areas.He has worked to achieve his aim throughtout his life.
He started with the establishment of Anshu Public Inter College in 1985,Anshu PublicGirls Inter College in 1995,Thakur K.S.H.D public Inter College in 2006 and the journey goes on.
Raj Singh Shishodia
M.A English,Histroy
B.ed