Manager's Message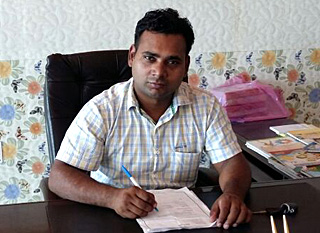 The primary duty of a school is to give direction to society and to channelize the energies of youth for productive and creative purpose.this has to be accomplished through education since every child is a fountainhead of potential.We at R.S.S Global Academic Strive to produce leaders who will take on responsibility and have the courage to be the instrument of change.
We nurture the creative spirit inherent in every child.A variety of facilities and opportunities are provided to our students to polish their skills and maximize their potential.I am sanguine that the gems of R.S.S will brighten the society with their knowledge and skills.
With best wishes for your bright future and successful carrer.
Mayank Rana
M.Sc.(C.S),B.ed.